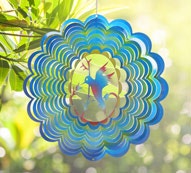 Outdoor & Garden
Display is limited to 10 products per category. Apply to
open an account
or
login
to view full range and pricing.
Fairy Wind Spinner R

Product Code: 53598

Peace Wind Spinner R

Product Code: 53600

Sunface Wind Spinner R

Product Code: 53601

Buddha Wind Spinner R

Product Code: 53602

WIND SPINNER PACK (15)

Product Code: 12WSP

Rose Gold Mystic Chime (3)

Product Code: 54664

Rose Gold Mystic Spiral (3)

Product Code: 54665

Rose Gold Crystal Tol Charm (3

Product Code: 54666

Rose Gold Crystal Charm (3)

Product Code: 54667

Shop Our Full Range of Wholesale

Outdoor & Garden Products

Here at Gibson Gifts, we stock a great range of wholesale outdoor entertainment and gardening products suited to practically every customer's needs. From retro, decorative plant pots of various shapes, sizes, hues and descriptions - some even inscribed with text, to a wide range of wind spinners in almost every colour of the rainbow - including orange, red, purple, light blue and green - our outdoor and garden products are sure to make an impact. Choose from our great range to satisfy your customers' green thumbs, and make sure you always have the best stock available for them at all times.

Why Choose Gibson Gifts for Your Wholesale Outdoor & Garden Stock?

Because we send out orders quickly, promptly and efficiently, you don't have to worry about being out of stock for long! Our wholesale outdoor and garden gifts and accessories range will have your shopfront stocked up in no time. With a wide variety of inventory to choose from and the best, most cost-effective wholesale rates and price points, our retail partners can be in stock at the best possible prices - maximising profit margins and store revenue. We are proud to supply you with good quality wholesale stock at the most competitive wholesale prices.