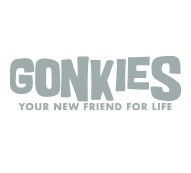 Gonkies
Display is limited to 10 products per category. Apply to
open an account
or
login
to view full range and pricing.
Gonkies Sparkles The Unicorn

Product Code: 54450

Gonkies Digby The Dog

Product Code: 54453

Gonkies Kitty The Cat

Product Code: 54454

Gonkies Buzz The Bee

Product Code: 54462

Gonkies Lucky Paddy

Product Code: 54465

Gonkies Dancing Daisy

Product Code: 54467

Gonkies Friends Forever

Product Code: 54472

Gonkies Walt The Wizard

Product Code: 54476

Gonkies Florence The Nurse

Product Code: 54482

Gonkies Best Teacher

Product Code: 54484

BUY WHOLESALE GONKIES AUSTRALIA

Shop Gonkies at Gibson Gifts, available at Australian wholesale prices for approved businesses. You can also find a range of other products and toys to add to your order, so that every customer need is considered. Gonkies toys sell well as birthday and Christmas gifts, or for any special occasion. Our Gibson Gifts team are always replenishing stock so check back to see what Gonkies are available to keep your store stocked.