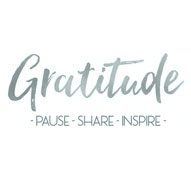 Gratitude Candles Diffusers
Display is limited to 10 products per category. Apply to
open an account
or
login
to view full range and pricing.
With Gratitude Jar (4)

Product Code: 54594

Gratitude Jar

Product Code: 54595

Wish Jar

Product Code: 54596

Wedding Wishes Jar

Product Code: 54597

Baby Wishes Jar

Product Code: 54598

Wedding Wishes Pen

Product Code: 54579

GRATITUDE WHOLESALE GIFTS

Celebrated as one of Oprah's Favourite Things in 2017, the Gratitude Range is designed to remind us the more grateful you are, the more present you become, the more joy you bring, into your life.

This range of wholesale inspirational giftware is designed in Australia by Claire Summers and exclusive to Gibson Gifts in the Australian market. For a unique range of gifts, don't go past the Gratitude Range.