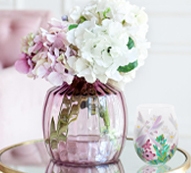 Gifts For Her
Display is limited to 10 products per category. Apply to
open an account
or
login
to view full range and pricing.
Life Charms Bracelet Mum

Product Code: 20226

Life Charms Bracelet Best Mum

Product Code: 20227

Life Charms Bracelet Grandma

Product Code: 20228

Life Charms Bracelet Nan

Product Code: 20229

Life Charms Bracelet Daughter

Product Code: 20231

Life Charms Bracelet Sister

Product Code: 20232

Life Charms Bracelet Niece

Product Code: 20233

Life Charms B/Let God Daughte

Product Code: 20234

Life Charms Bracelet Auntie

Product Code: 20235

Life Charms Bracelet Friends

Product Code: 20236

BUY WHOLESALE GIFTS FOR HER IN AUSTRALIA

There are so many occasions throughout the year to make the women in your life feel special, and when they come around, you want to make sure your customers will have the widest array of high-quality gifts for her available. At Gibson Gifts, we provide a wealth of wholesale gifts for her to Australian businesses, ensuring that they have everything they need to provide their customers with the gift options they deserve. Whether it's mother's day, Valentine's Day, or just a little something special to show someone you care, our range is sure to have something they'll love.

Wholesale Mother's Day Gifts

Every good mother deserves a little something to show you're thinking of her on Mother's Day, and when that day starts approaching, you will have customers on the hunt for just the right gift to make her day. Luckily for you, our wholesale gifts for her range has products perfect for mothers across the country, each beautifully designed, high-quality, and affordably priced with bulk orders.
From Mother's Day mugs to wholesale plaques, keyrings, floral boxes, and more, the Gibson Gifts wholesale Mother's Day item range is as varied as it is beautiful. So, naturally, if you're looking to stock your store with affordably lovely wholesale Mother's Day gifts in Australia, Gibson Gifts has you covered.

Wholesale Valentine's Day Gifts

Bring a little extra variety to your Valentine's Day gift displays with our expansive range of wholesale gifts for women. A considerable amount of care and love goes into each product we design, and if your customers need something more for their day of romance, they're sure to find something to adore.

Wholesale Anniversary Gifts

An anniversary is a time for keepsakes. A time for those little trinkets and pieces that will last a lifetime as a reminder of how love stays with us. So, at Gibson Gifts, we've done our best to put together a beautiful selection of products in our gifts for her range, each suited to showcasing how wonderful love can be.