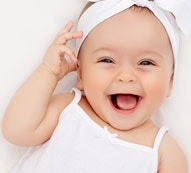 Baby
Display is limited to 10 products per category. Apply to
open an account
or
login
to view full range and pricing.
Baby Carousel Frame Pink 4X6

Product Code: 35400

Baby Carousel Moneybank Pink

Product Code: 35402

Baby Carousel Frame Blue 4X6

Product Code: 35404

Baby Carousel Moneybank Blue

Product Code: 35406

Rocking Horse Tooth/Curl Boy

Product Code: 36470

Baby Girl Teddy Carousel

Product Code: 36539

Baby Boy Teddy Carousel

Product Code: 36540

Baby Boy Waterball 80Ml

Product Code: 37302

Baby Boy Waterball 100Ml

Product Code: 37303

Baby'S Scan Frame 6X4

Product Code: 37371

BUY BABY GIFTS WHOLESALE AUSTRALIA

Approved business customers can enjoy Australian wholesale prices at Gibson Gifts, with all orders promptly sent so they can get on your shelves quickly. Add a few baby products to your cart with the collection of products curated to suit the styles of every parent and the interests of all babies at different ages.