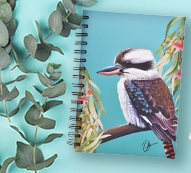 Australiana
Display is limited to 10 products per category. Apply to
open an account
or
login
to view full range and pricing.
Sporty Koalas Mug (8)

Product Code: 20343

Sporty Koalas Travel Cup (8)

Product Code: 20344

Sporty Koalas Tea Towel (6)

Product Code: 20346

Sporty Koalas Shopping Tote (6

Product Code: 20347

Aussie Mates Mug

Product Code: 53535

Aussie Mates Coasters S/4

Product Code: 53541

Aussie Mates Placemats S/4

Product Code: 53542

Aussie Mates Spiral Notebook

Product Code: 53548

Aussie Mates Magnetic Notepad

Product Code: 53550

Aussie Mates Gift Bag Sml

Product Code: 53551

Shop Our Full Range of Australian Souvenirs

At Gibson Gifts, we have our finger on the pulse of the latest, most popular Australia-themed gifts and accessories, so you will always find something your customers will love! For animal lovers and Australiana lovers alike, Gibson Gifts are proud stockicts of authentic Australian bird-themed stationary and tableware designs by Chris Riley, items which make for perfect souvenirs and gifts that enable customers to truly celebrate and cherish our local wildlife.

We also proudly stock designs by Andrew Gibbons - whose 'Aussie Mates' giftware collection boasts a true blue, dinky die Australiana feel. Also stocked on our website are popular Suki Mcmaster baby products, decorated with cute and cuddly Australian animal designs your customers will love.

Why Choose Gibson Gifts for Your Wholesale Australiana?

Here at Gibson Gifts, we pride ourselves on only stocking superior Australian Souvenirs and accessories. Whether your customers need gifts for family and friends overseas, or if they wish to celebrate an Australian occasion and require Australia-themed paraphernalia, Gibson Gifts is your one-stop shop for all things Australiana. Your customers will love the Australian gifts and accessories we have sourced and are proud to supply and distribute to you!