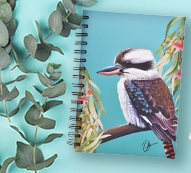 Australiana
Display is limited to 10 products per category. Apply to
open an account
or
login
to view full range and pricing.
Australian Animal Soap (6)

Product Code: 39856

Aust Flora Soap (12)

Product Code: 39857

Aust Flora Hand Cream(6

Product Code: 39858

Aust Flora Sachet 12Pce (4)

Product Code: 51704

Aust Flora Drawliners (4)

Product Code: 51705

Aust Flora Eye Mask (4)

Product Code: 51706

Aust Flora Cosmetic Bag S/2 (4

Product Code: 51708

Aust Flora Shower Cap (4)

Product Code: 51709

Cr Aust Birds Cosmetic Bag (4)

Product Code: 51710

Aust Flora Mug (4)

Product Code: 51713

BUY WHOLESALE AUSTRALIANA SOUVENIRS AUSTRALIA

Find the slice of Australiana you were looking for? Gibson Gifts are always searching for new products to serve our trusted partners, so check back to see what is new for your customers. You can find a huge collection of other gifts, products and accessories here on the website to get your store or business prepared for every holiday and special event.